PROTECTIVE COATINGS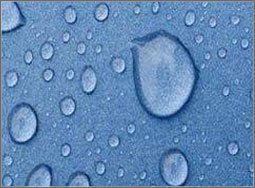 We are a trusted name for offering a huge collection of surface coating products including Civil Doctor. The coatings are used for safeguarding, deep sealing, refurbishing and effective protection for synthetic and soft wood. They are very efficient for providing the surfaces with proper sealing against water, moisture and dust. The coatings also protect materials from scratches and abrasions.
Systems
Protective coating for Effluent treatment plants (ETP), acid storage tanks, Laboratories.
Acid and chemical resistant coating for chemical, food processing and pharmaceutical industries.
Crystallisation Coatings
Impregnation Coating (Silane Siloxane)
Injection Pressure Grouting
Integral Waterproofing Admixtures
Injection Pressure Grouting
Acrylic Polymer Coatings
Bitumenous Felt Laying
Polyurethane Coatings
Bitumenous Coatings
Assured Quality and Services!!!
Our Services
Contact Us Quickly
Contact us
CIVIL DOCTOR
#12/20, SND Layout No II,
Tatabad,
Coimbatore-641012.